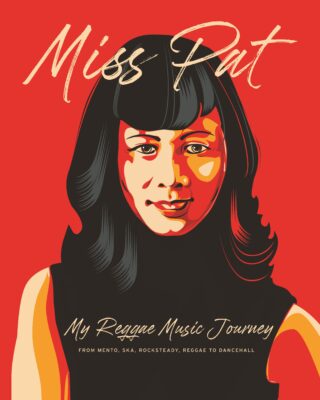 Miss Pat – My Reggae Music Journey
An autobiography to be released in Spring 2021, documenting six decades of music history, from the rise of Randy's Record Mart, the famed music shop and recording studio in downtown Kingston, Jamaica, founded with her late husband Vincent 'Randy' Chin in 1958, to the family's migration to New York City, where in the late 1970s, VP Record Distributors was established. Through her family stories, Miss Pat takes you through the incredible musical journey and how she turned her personal dream into a major cultural platform that continues to leave its resounding stamp on the world stage. 
Miss Pat is an iconic symbol surrounding the genesis, progression and current state of Reggae. With the formation of the V and P Family Foundation, Miss Pat has taken a bold step in her pursuit of philanthropic activities. 
With your donation, you will be helping her on her next journey to preserve reggae music and Caribbean culture.