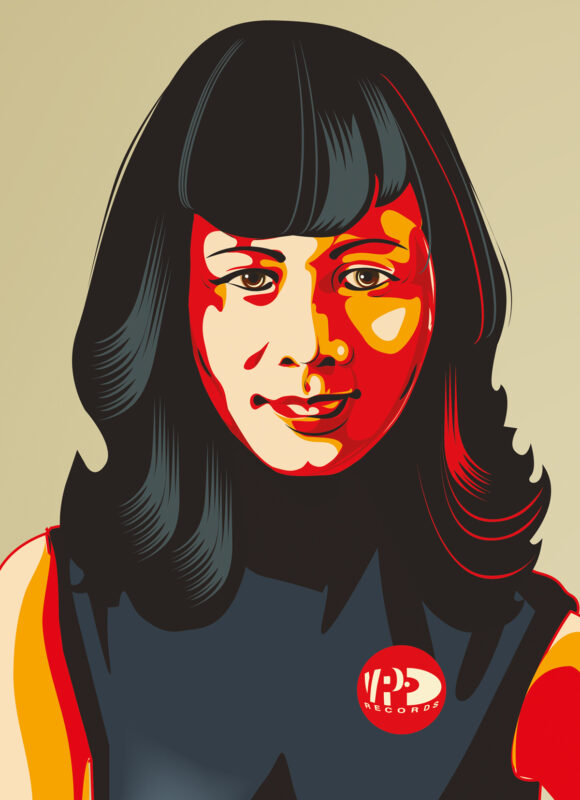 Patricia Chin is the co-founder of VP Records, the largest independent reggae label in the world and one that has helped spread Caribbean music and culture through the work of top Reggae, Dancehall, and Soca artists such as Sean Paul, Wayne Wonder, Shaggy, Mavado, Dennis Brown, Beenie Man, Beres
Hammond, Spice, Tarrus Riley, Gyptian, and Bunji Garlin. Pat was born in Jamaica to Chinese and Indian parents.
» Show more…
Pat and her husband, Vincent "Randy" Chin, opened Randy's Records in downtown Kingston, Jamaica, in 1958 and the shop quickly became the destination for music aficionados across the island. Randy's carried a range of records that represented the latest sounds from the United States, and it was against this backdrop of imported music that reggae music began to take shape. The Chins created a space for burgeoning artists—among them Bob Marley and the Wailers, Peter Tosh, Gregory Isaacs, John Holt, Lee "Scratch" Perry, Horace Andy, Alton Ellis, and Ken Boothe, to name but a few—to create a new sound. The Chins would go on to help the artists produce and distribute those creations through their Studio 17, which opened in 1968. Pat would play test pressings in the shop to gauge customers' reactions, which helped her decide which tracks to release. Her sharp instincts helped Randy's become the major outlet for homegrown music in Jamaica. In 1979, the Chins and their children moved to Jamaica, Queens, New York, where they opened another music business: VP Records, using the initials from Vincent's and Pat's names. When Vincent died in 2003, Pat was left to helm the company on her own. She has done so expertly, growing VP Records through partnerships with US and UK labels Atlantic and Greensleeves Records in the mid-2000s. These moves have made VP Records the largest reggae label in the world. Pat Chin has been a global force in music management and production, leading VP Records to international acclaim. She has skillfully navigated the male-dominated music and entertainment industries, deflecting the sexist attitudes of those clients who felt that a woman could not handle the intricacies of the business. Ultimately, her work ethic, confidence, and expertise have proven doubters wrong. As a way of "paying it forward," Pat has ensured that VP Records signed female artists, such as Lady Saw, Jah9, Etana, Queen Ifrica, Carlene Davis, Tanya Stephens, Ikaya, and Fay-Ann Lyons."Miss Pat," as she is fondly known, has helped further the careers of an eclectic mix of musicians who reflect the diversity of Caribbean music, from ska and conscious reggae to the more recent Dancehall, Soca, and Reggaeton. Now in her eighties, Miss Pat has spent over sixty years in the family business. She continues to lead VP Records.
» Show less…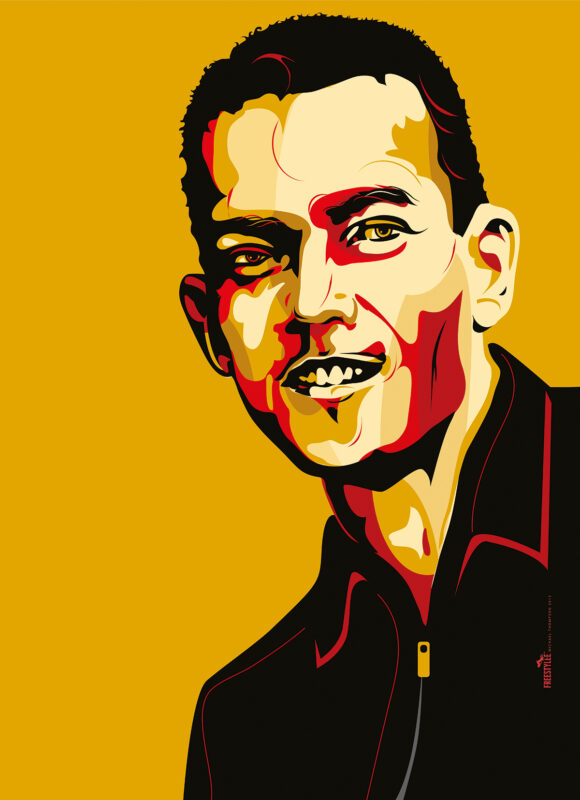 Vincent "Randy" Chin was a pioneer in the Jamaican music industry. He was born in Kingston, Jamaica, in 1937 to a Chinese father and black Jamaican mother. As a teenager in the 1950s, Vincent had a job overseeing, stacking, and maintaining jukeboxes in bars across the island. These jukeboxes would be stocked with a steady supply of American R&B 45s at a time when there was no culture of making records of local music.
» Show more…
Vincent saw a business opportunity in the discarded stock he cleared from the jukeboxes: a record store. With his wife, Patricia, he opened Randy's Records in downtown Kingston in 1958. The store became a hub for local music buffs and a vital part of the nascent reggae scene. Vincent worked with local artists as a producer from the early 1960s, and in 1968, the Chin's opened the legendary Studio 17 above the record shop. Many of Reggae's biggest names—among them Peter Tosh, Bunny Lee, Alton Ellis and Dennis Brown—made their earliest recordings at Studio 17. Vincent would also travel to the United States and visit clubs and get a sense of the music scene there. He became friends with the likes of Fats Domino, Arthur Jenkins, Sonny Stitch and Johnny Nash. artists and international record companies scouting new talent. As Studio 17's reputation grew in the 1970s, the Chins expanded the business's offerings in order to centralize production of the album: artists could have their music recorded, mastered, and pressed in one location. It was only natural that the Chins' business should expand next into distribution. Through Vincent's travels to the United States, he had developed a network and client base in New York, so by the time the family moved to Queens, New York, in 1979, the Chins were well positioned to open VP Records (so named for the initials of Vincent and Pat). VP Records began as a small retail store in Jamaica, Queens, but opening as it did in the early days of New York's Reggae scene, it had an enormous impact on the music industry. The company became the leading supplier of Caribbean music to record stores across North America. By 1993 the Chins launched the VP label and by 1999 it was named Billboard magazine's number one Reggae label. Vincent moved to Miami, Florida, in 1997 to establish a branch of VP Records there. Diabetes was taking a slow toll on his health, so and he left the day-to-day business to Pat, who was dividing her time between New York and Florida, and to other family members. Vincent Chin died on February 2, 2003, leaving a global legacy that few can rival.
» Show less…